The VDubber community is built on sharing, and there's nowhere better to share your ride than on our build pages.
Pages form the cornerstone of the community and provide members with their own customisable page with dedicated photo galleries, videos, discussions and more.
Its like having your own website but without all of the hassle of having to maintain it.
All Build Pages come with their own dedicated blog feed which has instant coverage both here in the VDubber community and on the VDubber Facebook group. You can even print out flyers with QR barcodes that will take people straight to your page, a cool thing to display in your car at shows or to hand out on your swapmeet table. Never has it been easier to get connected.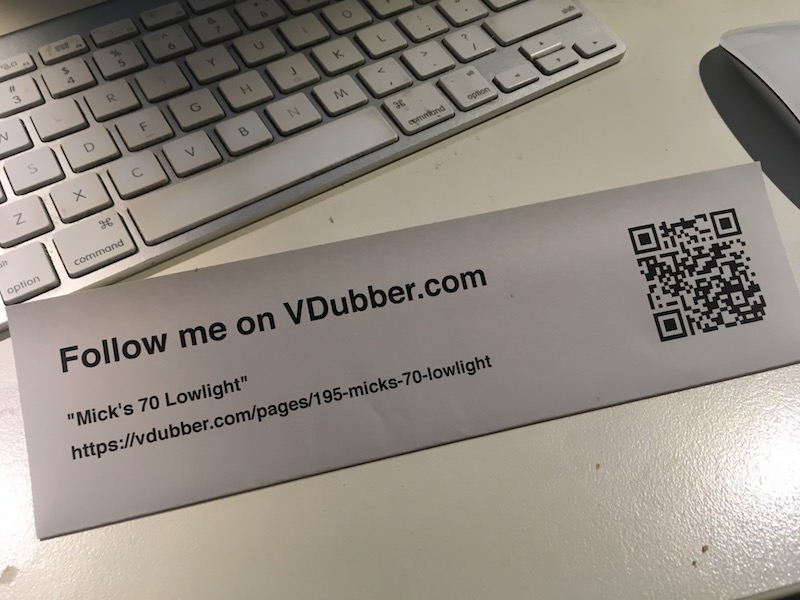 All Page content is managed by directly by the page owner. Pages are also available for Vendors, Clubs and Events.