Autumn clean
If I was still in England, right about now it would be spring time, the time of the year where traditionally you would clean your house after the winter. But I don't live there any more, and I still can't get my head around the seasons over here in Oz.
So instead of spring, it's currently autumn, and I have finally got around to doing a little more 'spring cleaning' out in the garage.
A short time back I aquired a Hercus 9" lathe and a small milling machine from my father in law. They have been sitting in my garage for the past month or so waiting to be moved into a more useful position.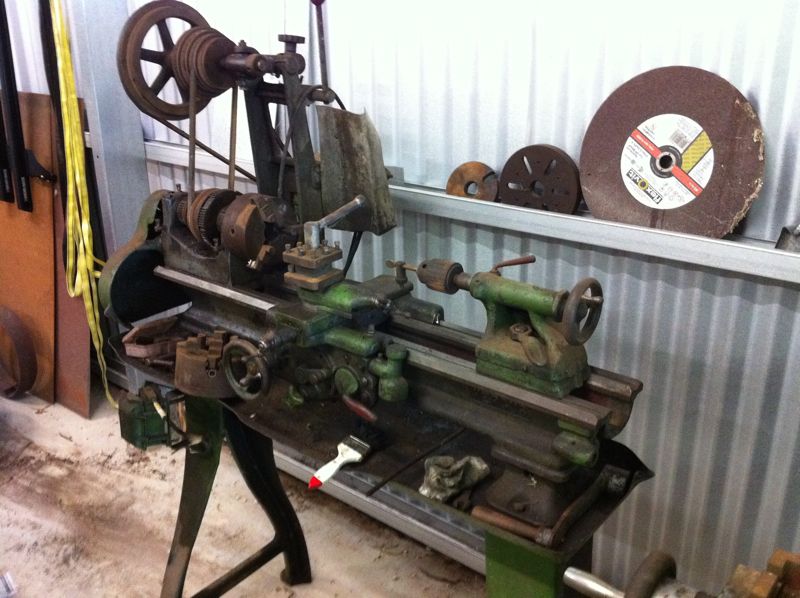 Here's the lathe and mill, they need a clean up and I will probably fit an inverter to them so that I can get better speed control, but they are functional.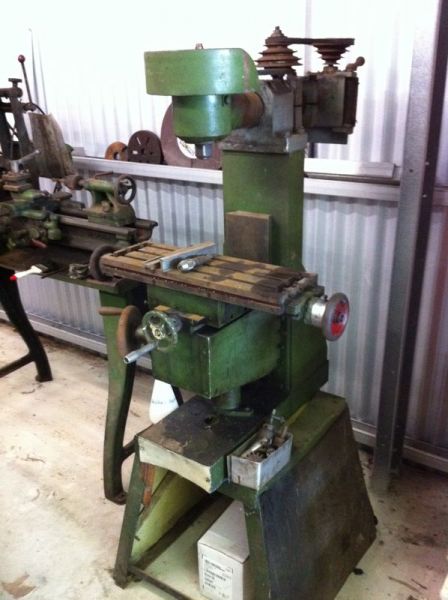 I also aquired a number of other goodies as I decided to treat myself to some new garage equipment. I bought a 1 metre press brake / shear / roller. This is a 3 in 1 machine that can cut bend and roll sheet metal, perfect for fabricating sheet metal body panels from. I also bought a shrinker / stretcher machine, this is used for making curved flanges by shrinking or stretching the metal, and when used with the press brake can be used to form complicated panels.
I also treated myself to an english wheel. This is a traditional machine that can be used to form compound curves, and is often used nowdays for prototyping and custom body restoration. With this machine you can turn a flat piece of metal into a Beetle wing.
To stitch everything together, I invested in a TIG welder. It's an AC/DC unit so will weld non ferrous metals and alloys. It also comes with a plasma torch so can be used to cut out complex shapes without needing to deafen yourself by using a jigsaw. The TIG is mostly to replace my MIG, which lacks a lot of resolution at lower settings making it very hard to set up and use. But it also gives me the added bonus of being able to weld stainless steel and aluminium too
To finish it all off, I also bought a couple of shot bags and some shaping hammers. This is used to rough form panel shapes before smoothing them out on the english wheel. It makes panel forming a lot quicker than just using the english wheel alone. I still need to find a source for the lead shot to fill the bags with, although they can also be filled with sand.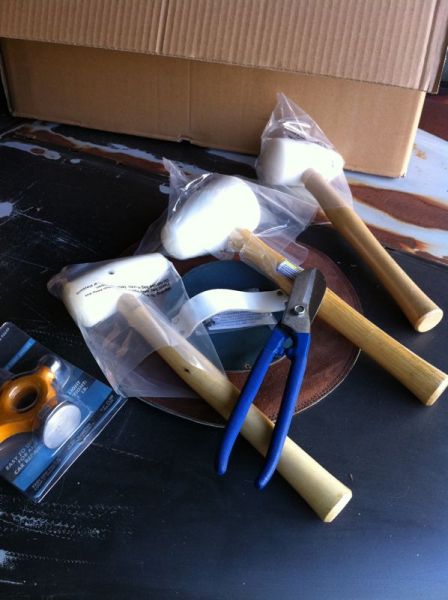 To tidy everything up, and keep my tools organised, I've made up a peg board wall to span the whole rear wall of the garage. I used to have my tools store in a roll along tool chest, but with all of the tools simply dumped in a drawer, finding things is not quick and easy. Having everything laid out on a wall makes much more sense, and also helps encourage you to tidy tools up after using them. Here it is so far...
I've still got quite a few tools to hang up. it's surprising just how many tools you aquire over the years. It also takes ages to hang everything up, it's a bit like a giant jigsaw puzzle, very theraputic, but also very time consuming. I will probably need to get some more hooks, as although I bought a bumper pack, you never seem to get enough of the ones you need.
I also need to finish making my work bench, you can see the basic frame in the picture above, it spans most of the width of the garage. I need to finish fiixing it together, and then make a base and lower shelf for it, once this is done I can fit some thick heavy duty marine ply or maybe MDF for the benchtop. Hopefully I will get a chance to do this tomorrow.
After this I need to fabricate a stand for the 3-in-1 machine and find a suitable position for the english wheel. My garage extension is slowly getting filled up. LOL