Blown 1600 SP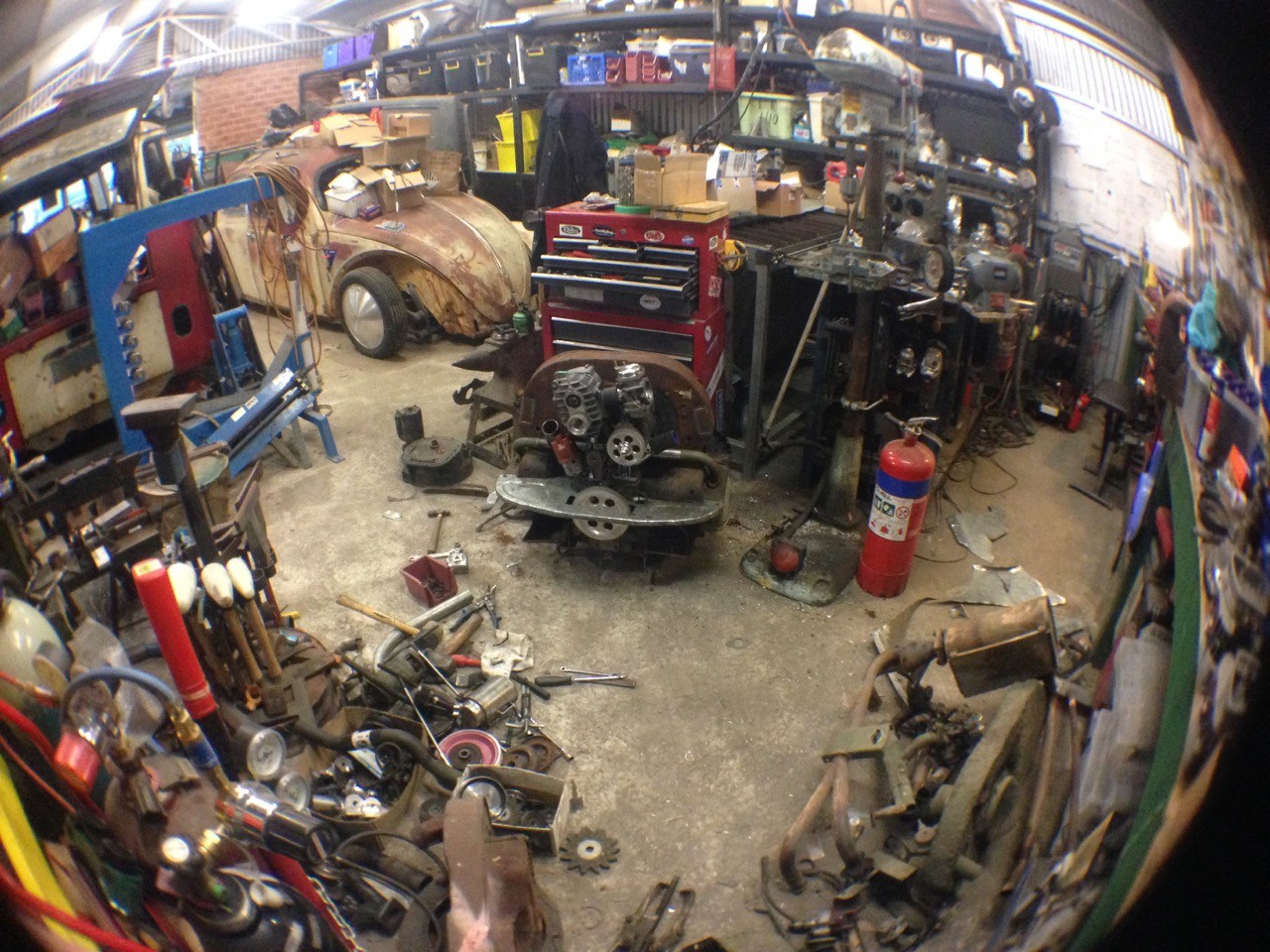 I recently attended a local SATA meeting. The SATA (or South Australian Timing Association as they are also known) are a small group of racers who have got together to promote and create South Australian land speed racing events. They have successfully held a few test and tune days both at Tailem Bend and at Waikerie Airstrip and have planned another next month. The next Test and Tune event is on November 8th at Waikerie. Only three weeks away.
Whilst there is absolutely no way that I will get the engine finished in time, there is a chance that I could get the car finished and install another engine in it. at least this would allow me to do a shakedown and make sure that the gearbox is working properly.
So the past week I've been busy getting the remaining bits of race-wear together, fireproof underwear, safety nets, another (correct style) helmet, boots, etc. I've still got one or two items to get but for the most part as far as clothing is concerned I'm ready to go.
Car-wise there's heaps to do. I spent this weekend stripping and putting together an industrial engine that I had laying around. It's a 1600 single port that I bought a few years back. It's very low run hours were what attracted me to it, but up until this point I've not had a real use for it.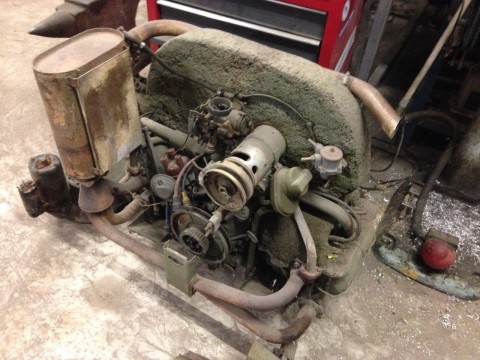 Industrial units are a bit of an oddity. They are covered in a kind of concrete looking sound deadening which pretty much renders the tinwear as useless for use in your project. They also have no generator as they run from a magneto. The thing that looks like a generator is actually an empty shell. The exhaust is a stainless unit which might actually be good as a basis for a turbo header. They also have half a flywheel. So with all this considered I set about stripping it down. After a short amount of work I ended up with a pile of olive drab parts.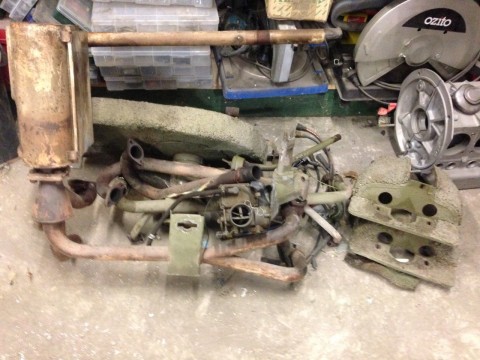 With the engine stripped to a long block I raided the spares pile to see what I had in the way of tin wear. I managed to scrounge together a doghouse fanshroud and oil cooler, some single-port cylinder tin and both front tin and bulkhead tin. I modded the bulkhead tin to accept the doghouse shroud by cutting a hole in it.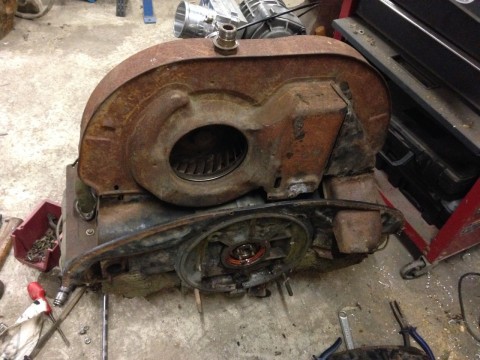 I also took the time to remove the heater outlets from the front of the fanshroud and weld up the holes.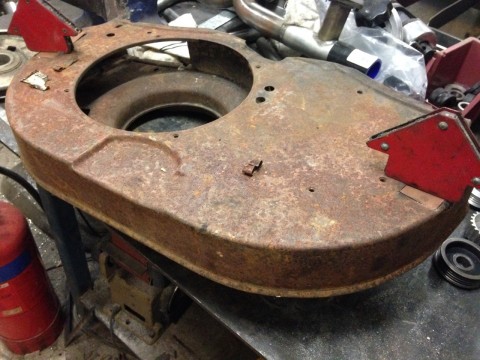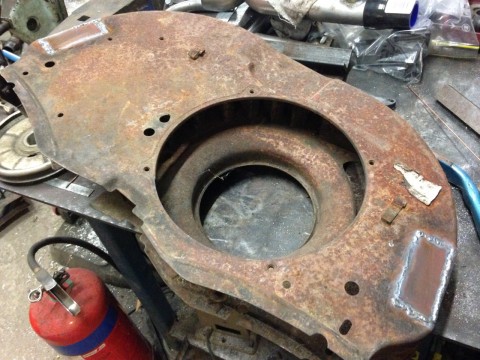 I also removed the internal baffles that normally direct air to the heater outlets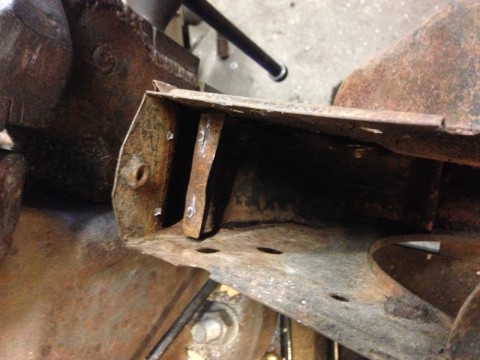 With the fanshroud sorted I set to welding up the fan itself. Whilst it is not exactly a performance engine there is every likelihood that it will be revved way beyond it's designed maximum revs so I don't really want to take any chances with an exploding fan. Peace of mind for an hours TIG welding.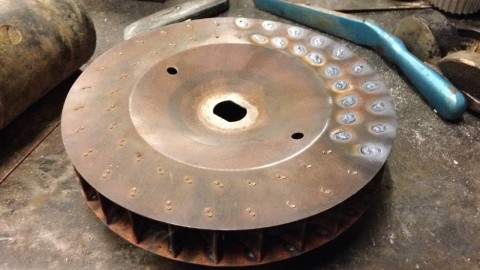 Now that the fan was finished I could fit the generator and fanshroud to the engine. This involved swapping out the old oilcooler (left) to a dogleg style (right). Took the time to pressure wash it and replace the seals with new ones.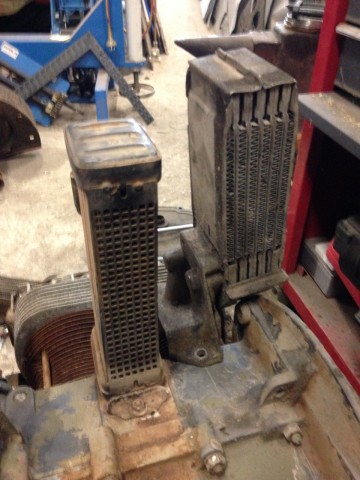 Next up was figuring out the induction side of things. I decided to try out a Mikuni CV carburettor that I have had sitting about. (Thanks @Razor ). This carburettor was provided to me so that I could build a kit for supercharged 36er. It might be a little on the small size for 1600cc but from what I understand it's good for about 80hp so it should be in the ball park. At any rate it was an opportunity to make up the manifold adaptor for the carburettor which is a job that needed to be done.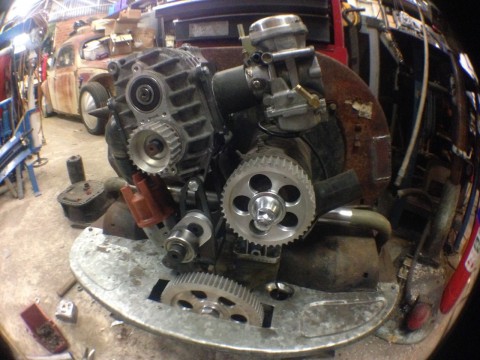 I also made up some rear tin. The tin that I had in my stash was a mixture of bus and bug tin and so did not match up properly. Making up my own tin also allowed me to make it flat and fro one piece of steel.
The engine is more or less ready to go. I need to order a drive belt for the supercharger and some plugs and fit the extractors and clutch. Some time this week I will give it a test run.
Next up is to get the hydraulic clutch setup installed so that I can install the engine.
Comments
No comments made yet. Be the first to submit a comment