Just a quick update. The shop has just taken delivery of the front panels for the bus. We decided to go for an all-in-one front sub-panel instead of separate panels as not only is it assembled on a jig and so should hopefully be nice and square, but it will also save a heap of time compared to assembling the individual panels on the bus.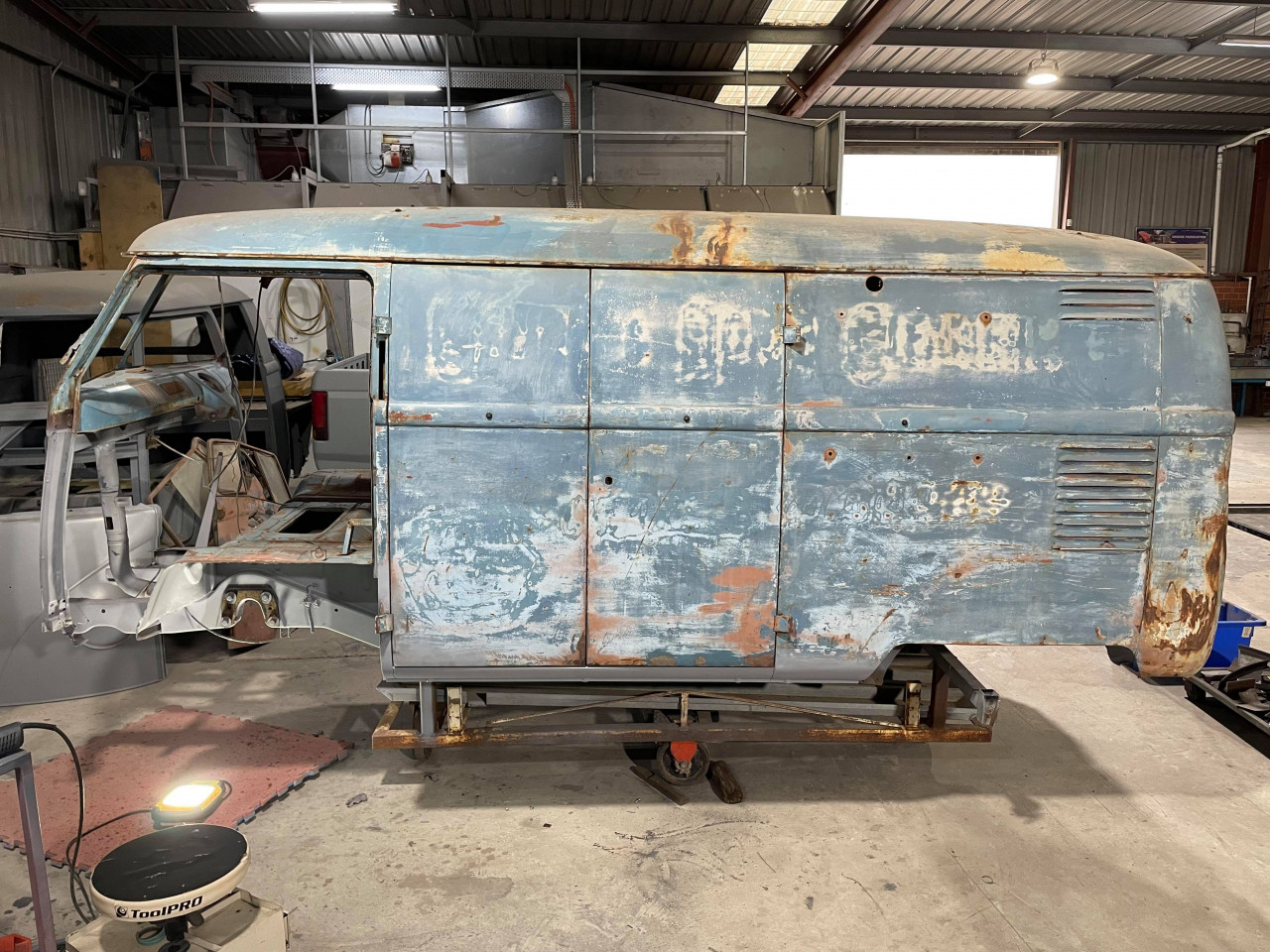 Received an update on the bus's progress. It's really coming along now. The gaps on the cargo doors are spot on which when you consider how trashed the roof and that side of the bus was is a real feat. Cooper has really outdone himself.

Been getting a bit distracted by cyclops lights recently. Not that the bus is anywhere near ready for trinkets, still plenty of metalwork to do before its time to add jewellery. So completely sidetracked I decided to scratch that particular itch and have a go at making a cyclops light myself. My reasoning was that it would be good metal shaping practice, plus I had kinda figured out how to make it in my head and wanted to see if I could actually do it.

With the long Easter weekend I managed to get a few extra hours in on the bus. Having already cut off the front panel and one dogleg, and made up an A-Pillar repair I decided to carry on with the front end and take a look at the dented front panel.
The front nose, like pretty much every other panel on the bus has suffered a bit of abuse and has taken a bit of a pounding. Not only is there current crash damage, but there are also some previous repairs that have rusted out and need to be repaired.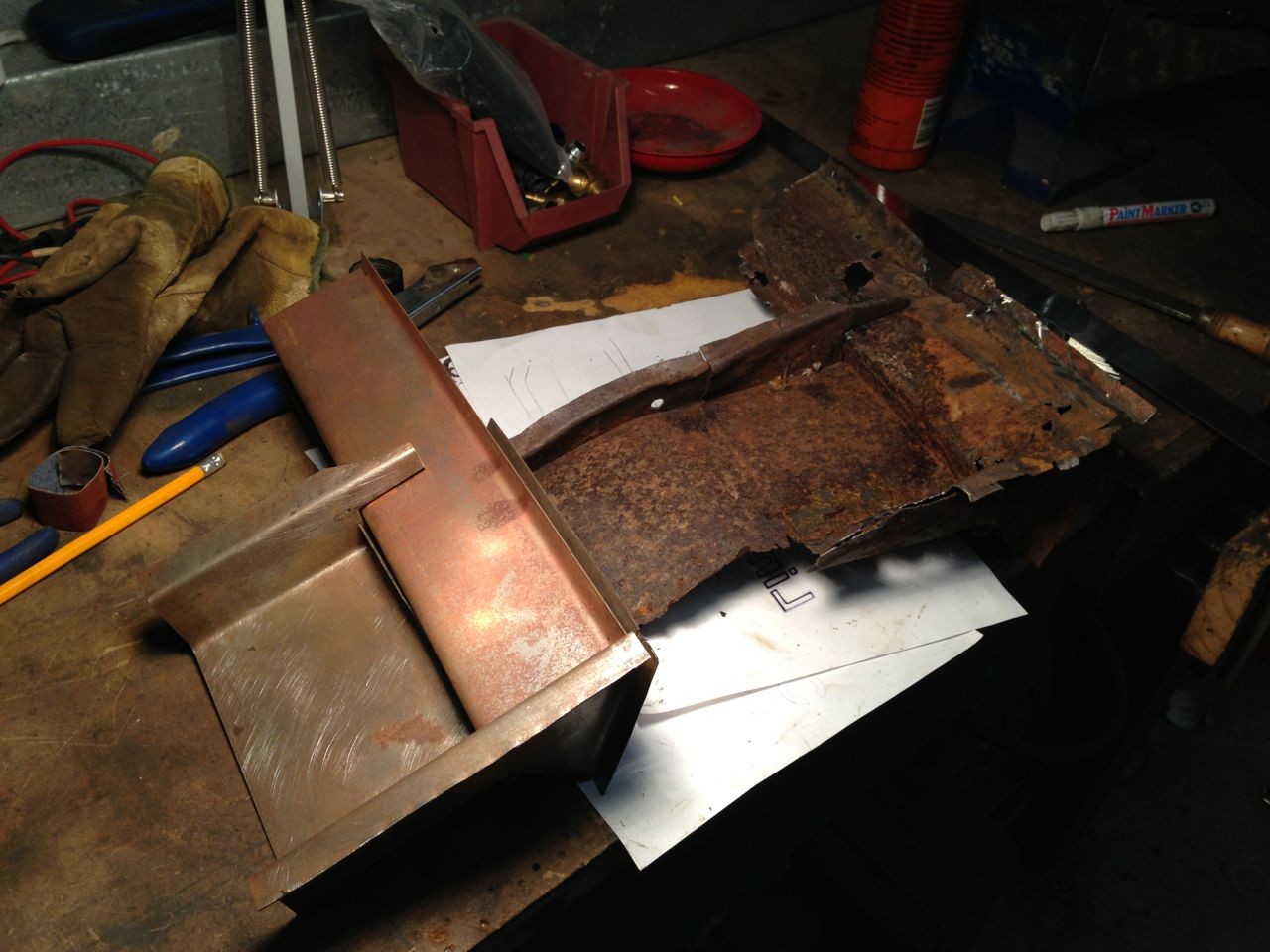 Spent some time today making up the repair panels for the bottom of the passenger side A pillar. Fortunately there was enough of the original left for me to take some measurements from. The repair panels are in three sections - two sections form the a pillar itself and another makes the bracket that attaches to the inner lower nose panel.

Managed to get out and do a bit more work on the bus today, decided to carry on sorting out the lower nose inner panel. The panel that I acquired unfortunately turned out to be for a left hand drive bus, which meant that to get it to fit I needed to swap over the mounting brackets. The reason for this is that the two chassis rails that it attaches to are not identical and so have slightly different profiles, this means that the mounting brackets are also slightly different.