Beehives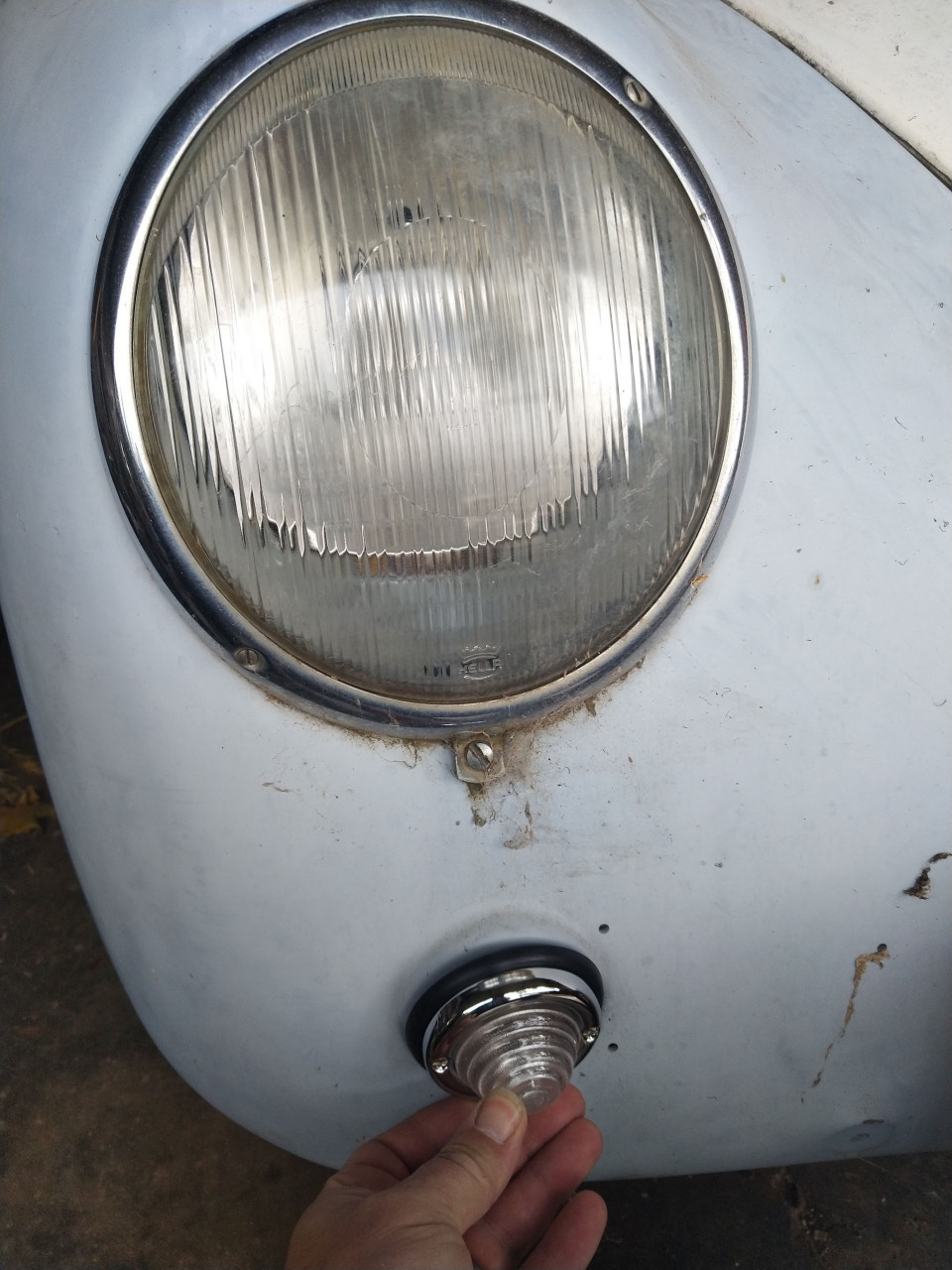 I finally pulled the trigger on a set of beehives. I've long wanted to replace the not-quite-correct Lucas style 'beehives' with the correct style units and could resist no more when I saw these for sale.
Whilst these are just repros they are pretty convincing and look a whole lot better than the Lucas units.
The glass is in fact not glass but a resin of some sort, however it looks pretty convincing. I wonder how well it will hold up to the UV here in Aus. As you can see the previous unit has a really nice patina to it now and the lense is a bit yellowed, so it will be a shame to replace them but the proper beehive shape and larger bezel really does improve the overall aesthetic a fair bit.
I'm wondering if it is possible to somehow treat the lenses so that they are the milky colour that you often see rather than clear. If they were glass I would just etch the inside with the shot blaster, I wonder if the same would work on plastic.
Another thing that I picked up is a steering rack. I have long lusted after one of the Mk1 Polo Steering rack conversions that you can get for VW's but despite trying to source a suitable donor steering rack they are basically as rare as the proverbial rocking horse shit.
I then happened to stumble across the Citroen Saxo rack, which for all intents and purposes looks very similar to the Polo rack with its offset centre-connected track rods. So I figured that I could use one of these instead. So I managed to find a NOS one on ebay for a reasonable amount of coin and pulled the trigger. It arrived this afternoon.
The travel is 120mm lock to lock, which doesn't sound like a whole lot but is likely plenty. There's also about 400mm from the end of the rack to the center of the actuator when the steering is at centre, this is about half of the width of a big beam, which makes it about spot-on.
Next I need to get the track rod ends and make up a mounting bracket. This is pretty much the last piece for the steering / handling / brakes that I needed to sort out. Now I just need to make up the necessary brackets and install it all.
Comments
No comments made yet. Be the first to submit a comment