SCCSA Grille Badge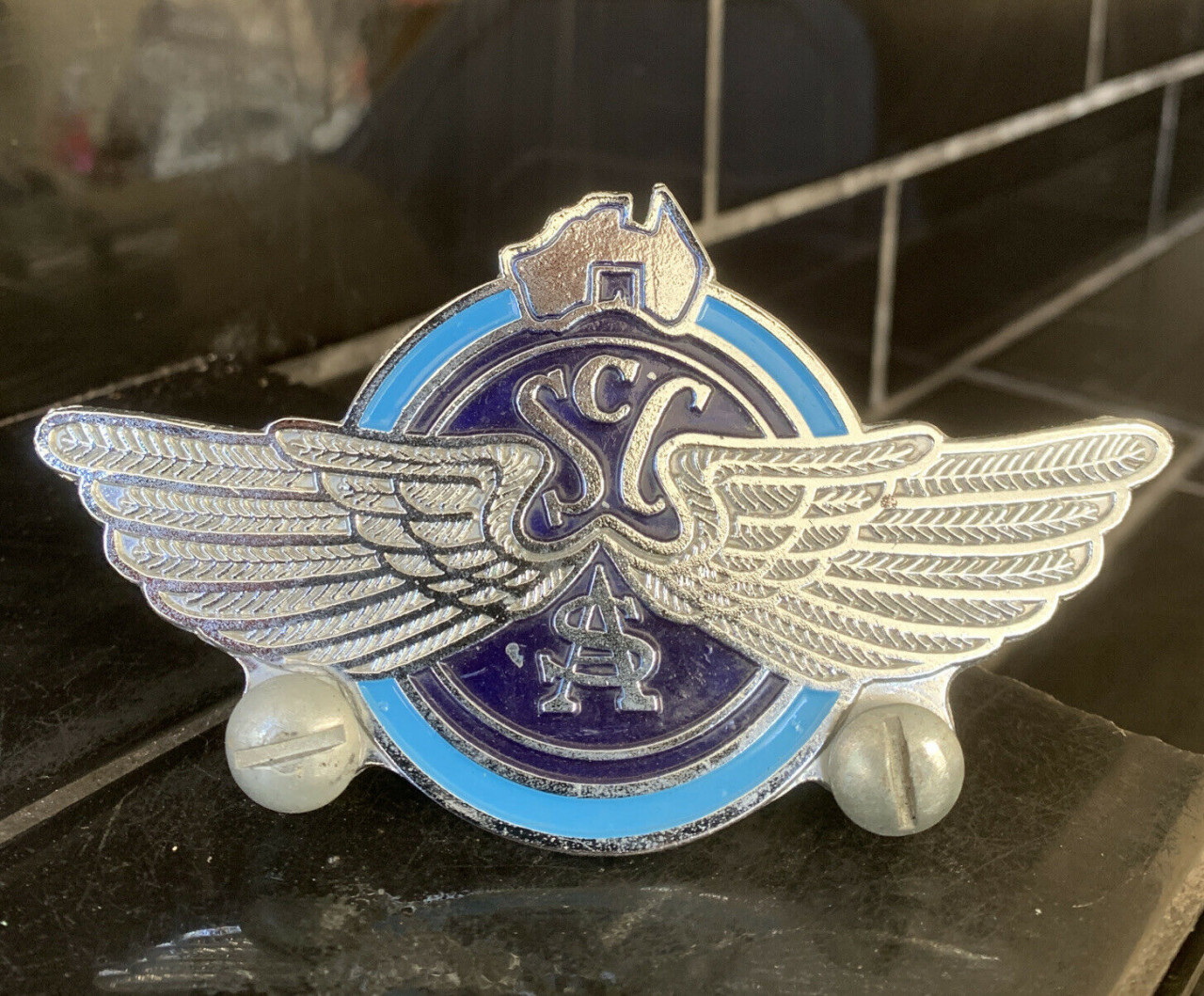 It seems to be a tradition amongst replica 356 owners to have a period grille badge. Not being a fan of fake Outlaw 356 or Cliche'd Nurburgring badges I've been on the lookout for something more suitable.
Whilst spending some time lost down the rabbit hole that is the internet I stumbled across a photo of a badge for the Sporting Car Club of South Australia. With the want for a suitable period grille badge in the back of my mind I decided it might be a good fit for the Speedster project. The badge was cast construction with enamelled panels and bore a pair of wings with the SCC.SA monogram and tourism SA looking outline of Australia.
Overall it's a nice looking badge, relatively small in size and the only thing that lets it down (in my eyes) is the aforementioned Australia outline. I have no idea of the date of the badge and have seen two different types, one with a blue colouring and one with a green and gold colouring. The Australia outline looks decidedly modern, but even if it is a modern badge it is still relevant. The SCCSA website has no information on these, nor does it seem to have any kind of online store, it's entirely possible that these are a current thing.
So, I've been looking for one of these badges for a while, but they just don't seem to come up for sale, until today. I managed to buy this one on ebay.
I'm pretty stoked, even though it's maybe a bit too shiny. I'm sure it won't take too long to dull down a little.
The next item of trim I want to sort out is to make some aluminium 'Porsche' scripts. I've found out that the very early cars had cast aluminium badges. I'm thinking of experimenting with making a silicone mold of the badge I already have and then casting some in pewter. Original aluminium badges are in the same category as unicorn horn. Yet another small item that costs as much as my entire car lol. So I'm going to scour the local thrift shops for old pewter dinnerware and tankards. This will give me something to do whilst the wife ponders over everything else they have for sale.
Comments
No comments made yet. Be the first to submit a comment