Carrera style fuel tank - Part 1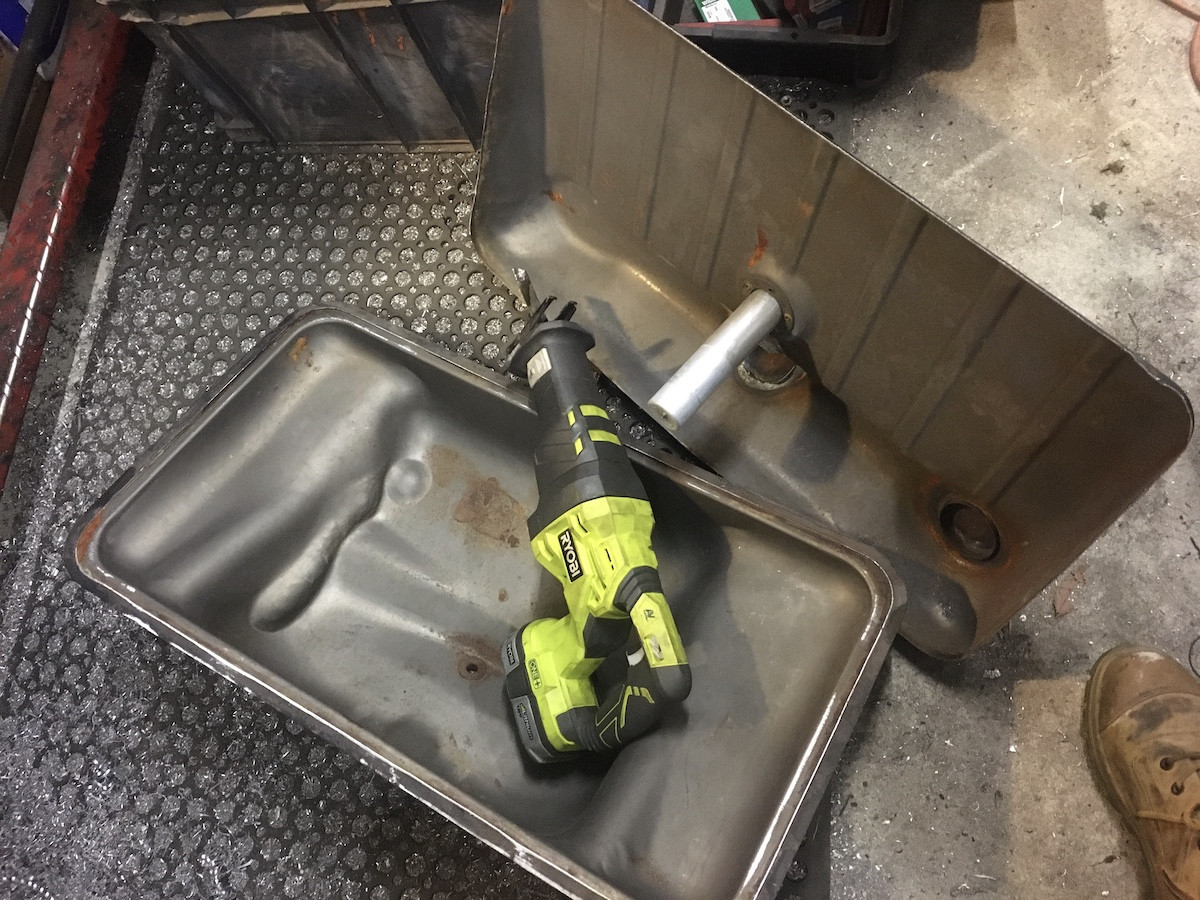 Just a quick update. Not much has been happening on the project as I've been tied up with work. But I did manage to grab a quick 5 minutes today to make a start on the fuel tank...
Truth be told, I was waiting for the bandsaw to finish cutting some bar stock and the fuel tank along with my alligator saw just happened to be right there. so after wresting with the tank for a few minutes (It's a really awkward shape to hold) I managed to cut the top off.
Whilst this might seem like madness to some, it's the first stage in making something more Carrera-like. The next stage is to section the bottom to bring the bottom edge of the tank away from the spare wheel area, which will give the spare more room to fit. This will reduce the fuel capacity a little but the extra area that will be added on top of the base will more than make up for it.
Once the bottom has been made I will make up some hammer-forms to make the tank end caps with, these will also act as a former for the tank to be formed around. I will also roll some swage lines into the body of the tank and the end caps to give it some strength and make it look a little more authentic.
Sounds simple when you say it fast ;)
I also ended up with some more shed wall art. :D

Comments
No comments made yet. Be the first to submit a comment