Hessisch Oldendorf 2009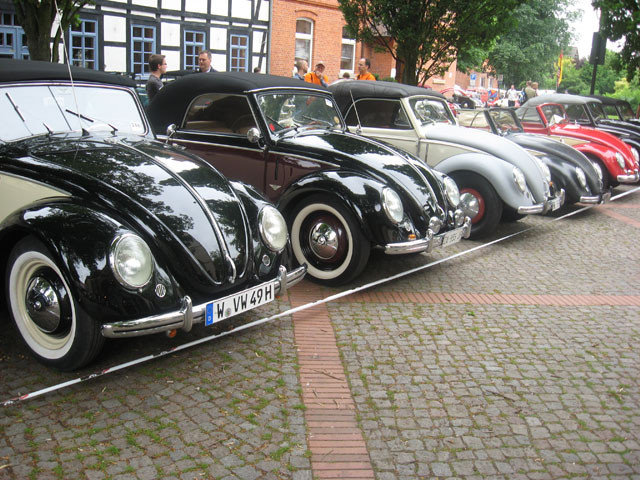 Hessisch Oldendorf vintage veteranentreffen

Every four years western Europe is treated to the rumble of aircooled engines as thousands of enthusiasts make their way to the small German town of Hessisch Oldendorf, and this was one of those years.

The vintage meet in Hessisch is known the world over for its selection of early VWs and parts. People travel from as far as the United States of America and Japan for this two day event, and they have good reason to.
Hessisch has everything on offer from outstanding Beetles, type 2's and many weird and wonderful coachbuilt rarities to name but a few. The selection of cars was truly outstanding and far exceeded that of any other. This years event seemed to live up to and exceed that of previous years, with good weather and outstanding cars it is hard to believe it once started with a handful of vintage VWs in the town hall car park!

The journey for me and most of the UK began by heading towards BBT in Belgium for the cruise to Hessisch. Due to the journey of over 200 miles from BBT to Hessisch the cruise became rather fragmented so most simply went at their own speed and enjoyed the German countryside. We were all made very welcome by everyone at BBT and their hospitality was truly outstanding

The atmosphere was above that of any show I have ever been too. Whether you spent most of your time pouring through dusty boxes in the swapmeet area looking for that illusive part or admiring the fine cars on show in the town centre, I think I speak for everyone when I say roll on 2013!
Words and photos - Will Turner
Comments
No comments made yet. Be the first to submit a comment