Mail call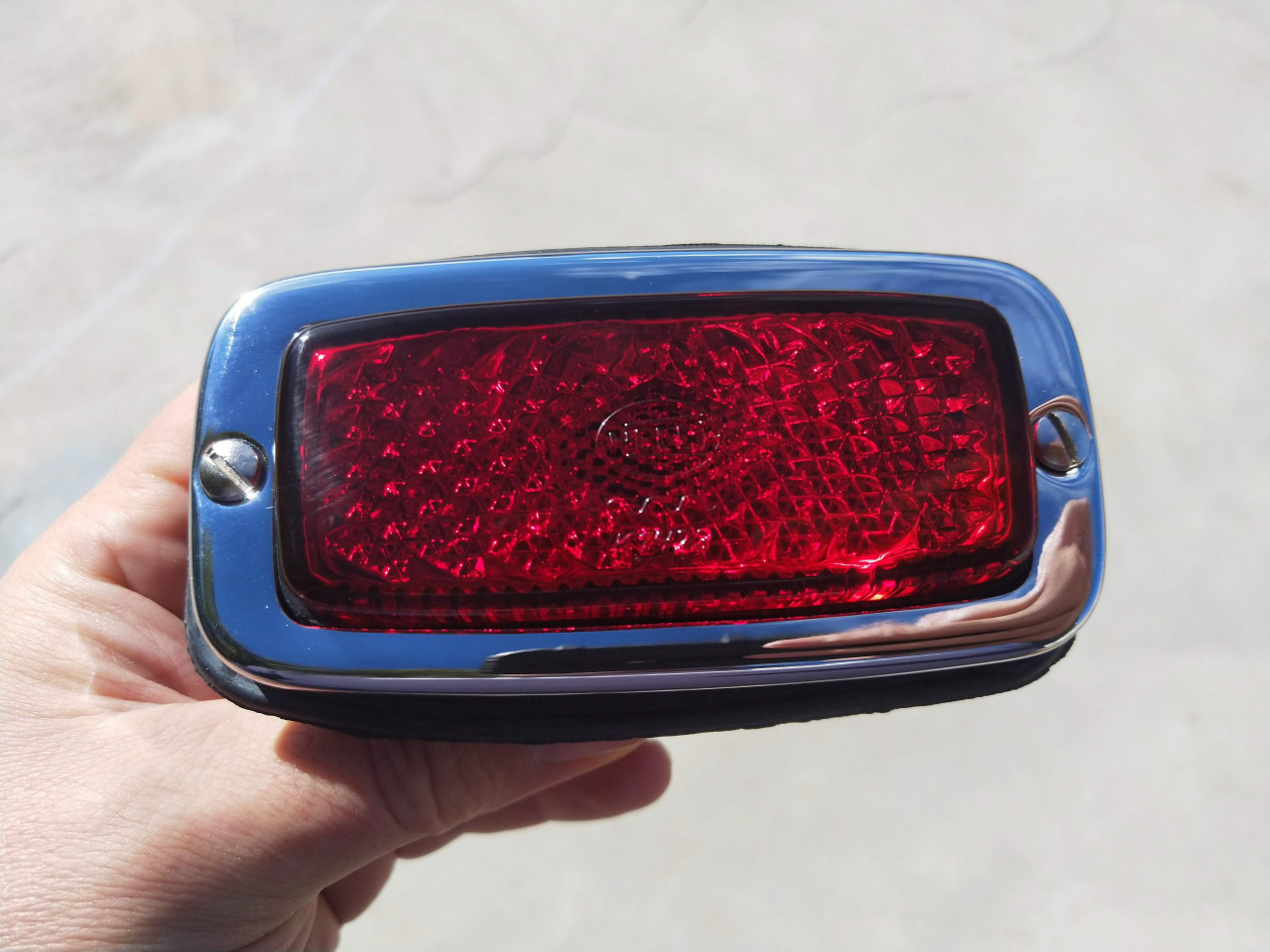 Received some more goodies in the post.

Early style rear lights and a red lense for my shine down light so that I can use it is a third brake light
The tail lights are glass and are what I believe to be a very good reproduction (surely not original for the price I paid). They include the correct hella logo and markings. I bought these from a fella on German Ebay and were very reasonably priced.
The shine down light lense also carries the hella logo and part number as per the originals.
In addition to the lights I also managed to pick up a pre loved badge and radio surround trim. The badge has some nice patina but is unfortunately gold, which is not correct for earlier cars. I might see if there is a way that I can strip the coating off without ruining the great patina that the badge has. It would be a shame to ruin it.
The radio surround trim is part of a plan I have to make a period looking radio pod. The ultimate goal is to retrofit a Pre-A coupe style dash into the Speedster complete with period correct radio, however period pod style radios are ridiculously expensive, so I somehow talked myself into trying to make one. After all it's not like I don't have enough projects to do. After a little searching I managed to source a period Philips valve radio and plan to make a pod style bezel to mount it into. The radio has some nice patina to it and will fit in well with the overall theme of the car. I'm planning to make the Philips pod look like an early Philips ham style radio by replicating the fretwork pattern for the pod speaker. Hopefully with a little patina it will look authentic.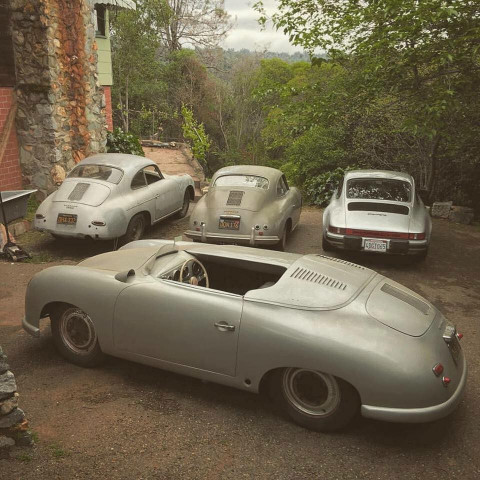 Some of you may know that I'm trying to make my car look like a 'missing-link' car, something that might have come between the Pre-A cabs and the Speedster. Whilst the Max Hoffman commissioned America Roadster (shown below) is the actual link between these cars, it has very different body lines to either the orignal convertibles or the Speedsters and to me seems very out of place in the family tree. There are actually a few cars out there that fit in with this genealogy much better than the America Roadster; Take a Pre-A cabriolet and fit a low style windscreen or aero shields instead of the original and you have a very convincing missing-link car, a car that fits in much better than the America Roadster.
https://vdubber.com/blogs/build-pages/the-missing-link
Comments
No comments made yet. Be the first to submit a comment