The missing link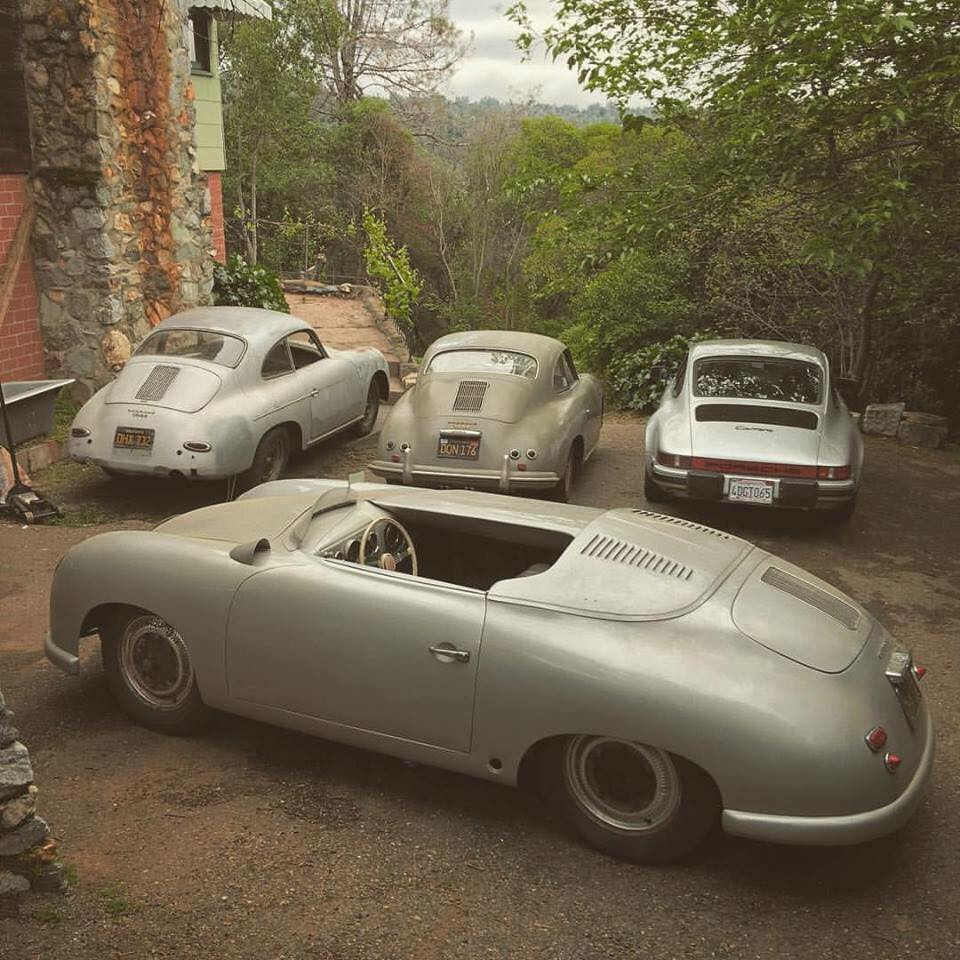 Some of you may know that I'm trying to make my car look like a 'missing-link' car, something that might have come between the Pre-A cabs and the Speedster. Whilst the Max Hoffman commissioned America Roadster (shown below) is the actual link between these cars, it has very different body lines to either the orignal convertibles or the Speedsters and to me seems very out of place in the family tree. There are actually a few cars out there that fit in with this genealogy much better than the America Roadster; Take a Pre-A cabriolet and fit a low style windscreen or aero shields instead of the original and you have a very convincing missing-link car, a car that fits in much better than the America Roadster.
I can imagine people doing this back in the day, and there's probably period evidence and photos out there that support this theory. Contemporary sports cars of the day had similar treatment carried out to them. Period photos of cars like Jaguars, MG's and Triumphs all can be found racing with cut down screens; a common modification.
I came across the photo below showing a car exactly like this; a Pre-A cabriolet, with a low aero screen and hard tonneau fitted. It's obviously not an original period photo as the 911 is a much later car, but it did get me wondering, is this an original survivor? or a later modification? Whatever it is, it's a very cool looking car and could easily be the missing-link in the 356 lineup.
I subsequently found out that this is the stable of Matt Hummel, a Porsche aficionado and collector and is also a relatively recent photo. His 'DON176' coupe is very 'insta-famous' and has been covered in many online automotive publications but I can find no details about this Pre-A vert, not that this really matters as regardless of heritage or provenance, the photo still supports my theory of a Speedster like car based on the Pre-A convertible.
The Pre-A dashboard with the VW style radio pod used in the coupes and convertibles was never carried across into the Speedsters. It did make an appearance in the America Roadster but was welded in rather than a seperate bolt-in pressing like the earlier cars. It's features like the dashboard, the square rear lights, lack of horn grilles and side trim and smaller front hood handle that really define these early cars, all features that are different on the Speedster. These earlier cars have a much smoother, simpler appearance.
Matt Hummels car is not the only Pre-A convertible to be modified with a cut down screen. There's also the Gary Emory outlaw shown below. Whilst this retains the Pre-A dashboard it has been 'updated' and smoothed out in the typical Emory outlaw style. The car is a 1954 Pre-A cabriolet and to the casual observer is indistinguishable from a Speedster. It is only once you start to notice things like the early style dashboard and the evidence of wind up windows that you realise that this car is not a Speedster at all.
So in my imaginary Porsche lineup it is entirely feasible that Dr Ferry Porsche could have offered a cut down Pre-A convertible just like the Matt Hummel car pictured above in response to Max Hoffmans request for a cheaper and lighter 356. In fact it has been noted that the Pre-A convertible formed the basis for the Speedster design so it's really not too far of a stretch to think that at some point in the development of the Speedster a car like this existed.
Of course, without some evidence of this it's just whimsy on my part, but then I'm not necessarily trying to create a tribute of something that actually existed, just something that might have existed, something that sets the build apart from all of the other Speedster replicas that are out there, something a little different. And if I can make people do a double-take or scratch their head then the effort would have been worthwhile.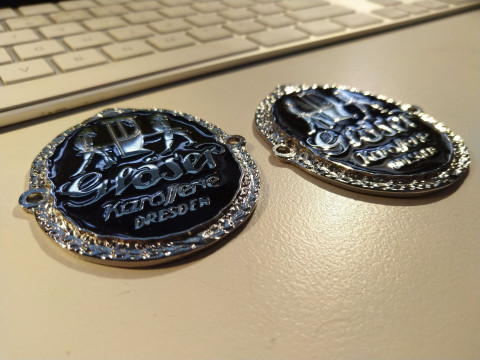 Many 356 fans will know of the name Reuter, the coach builder responsible for the manufacture of the Porsche 356 from 1950 onwards, but many do not realise that initially Reuter did not have the capacity to build the convertible models so this task was awarded to Glaser, the renowned East German coach builder.
https://vdubber.com/blogs/General/glaser-karosserie
Comments
No comments made yet. Be the first to submit a comment