Mail Call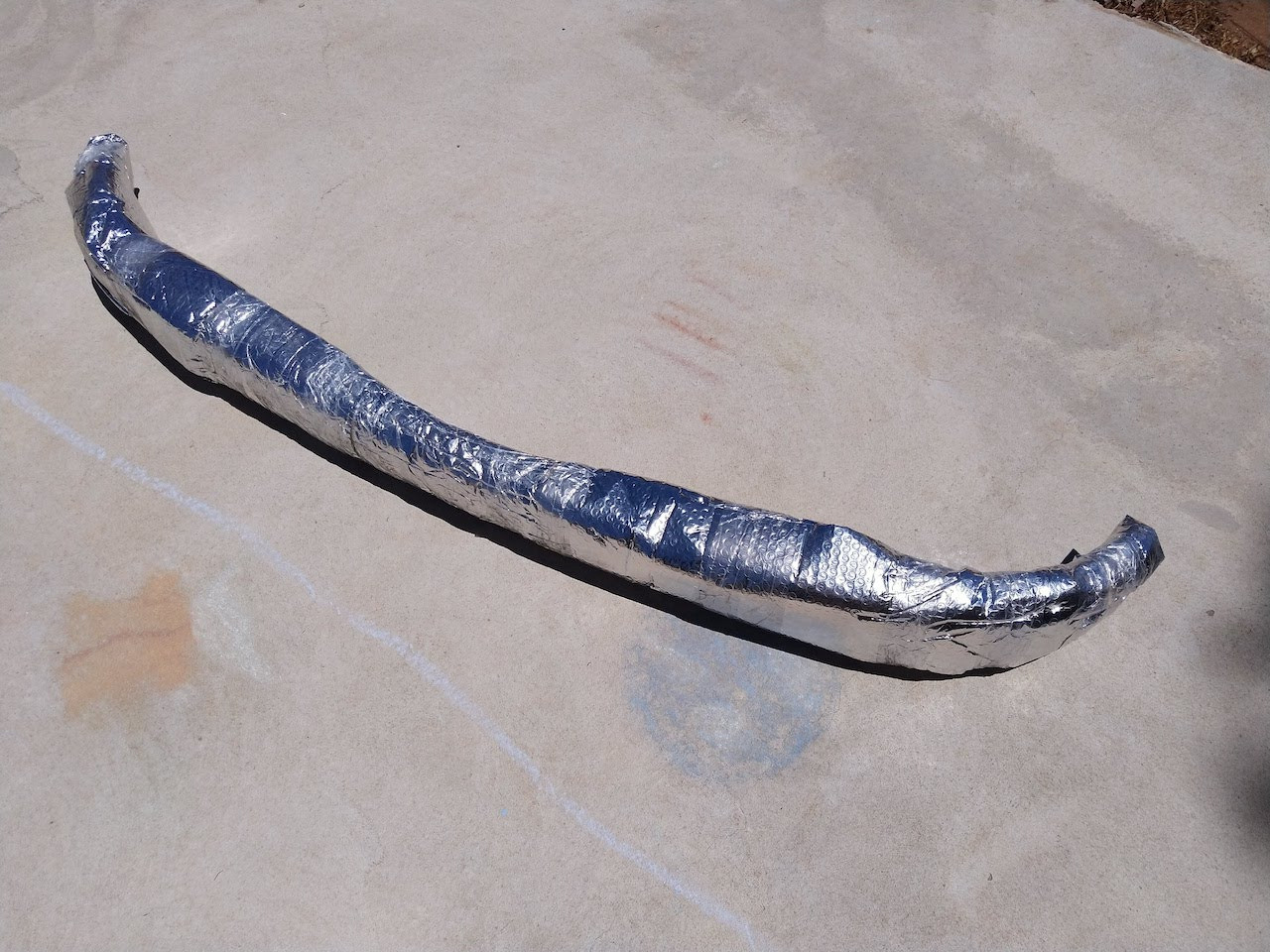 It's been an exciting week for deliveries. Got another parcel today. Can you guess what it is?
A while back a mate notified me about a steel 356 bumper for sale on Gumtree. The picture wasn't great but it was a steel bumper that appeared to have a great patina. Perfect for the Speedster.
The seller was at one time building a mid engined pre-a coupe and had a bunch of stuff for sale. Unfortunately I had missed out on a Pre-A RHD pre-a dash, but then I suspect it would have been out of my price range. The seller said that it looked to have been custom made and there was evidence of this on the rear of the bumper where it was clear that it had been made in several parts. He said it would need to finishing to get it perfect but I wasn't really bothered about that. A deal was struck for the bumper and some other parts and I awaited delivery.
The bumper arrived today and I eagerly unwrapped it. The patina on it is great, it's finished in a grey primer that's been knocked and scraped around a bit leaving some nice surface rust.
Offering it up to the car it appears to be a little splayed out at the ends compared to my car. This could be due to a different body profile, or perhaps it needed some tweaking, whatever the reason it's a pretty good fit and nothing that cannot be sorted.
One thing to note is that the ends of the bumper are a lot squarer than the bumpers I have. This seems to be one of the big differences between early and late cars. I suspect that this was made for an early coupe and the differences in profile are actually the difference between coupes and speedsters.
Overall I'm really stoked. It's yet another small detail between the styling of early and late cars. All I need to do now is find a rear to match.
I need to make up some bumper irons which is pretty simple to do, perhaps a little more complex is making some brackets that I can bolt it to. Most replicas have bumper brackets that mount to the beam. I assume that this is to give the bumper some strength. I have some photos of these brackets but may adapt them so that they provide a mounting for some inner guards. I saw a car that some inner guards fabricated from flexible plastic and they looked really good.
Just another job to add to the list lol.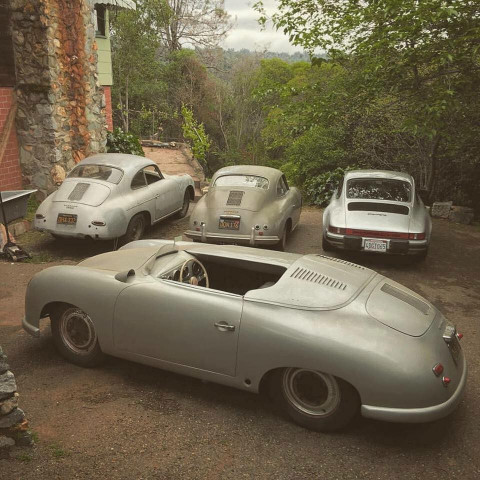 Some of you may know that I'm trying to make my car look like a 'missing-link' car, something that might have come between the Pre-A cabs and the Speedster. Whilst the Max Hoffman commissioned America Roadster (shown below) is the actual link between these cars, it has very different body lines to either the orignal convertibles or the Speedsters and to me seems very out of place in the family tree. There are actually a few cars out there that fit in with this genealogy much better than the America Roadster; Take a Pre-A cabriolet and fit a low style windscreen or aero shields instead of the original and you have a very convincing missing-link car, a car that fits in much better than the America Roadster.
https://vdubber.com/blogs/build-pages/the-missing-link
Comments
No comments made yet. Be the first to submit a comment