356 Oil Filler / Breather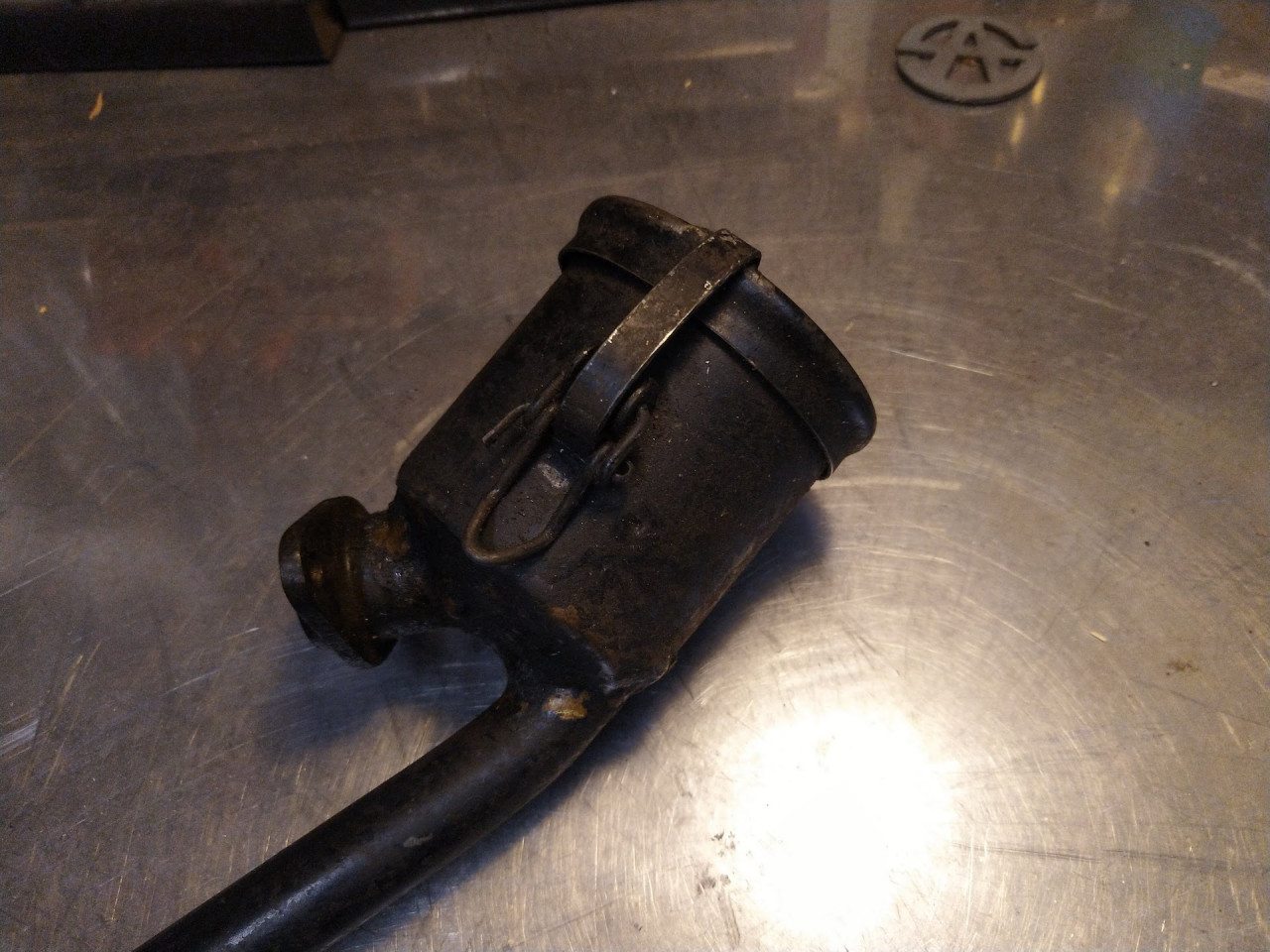 Another piece in the puzzle arrived today. Todays treasure is a 356 oil filler neck.
Whilst this style is technically not correct for a Pre-A engine, the general design is instantly recognisable as Porsche and will help give the engine bay that Porsche 356 look.
These oil fillers are pretty easy to get hold of via TheSamba but for a really good example you can expect to pay handsomely. This rough and ready version was obviously not up to Porsche concourse standard having had some previous repairs to the breather pipe connection and so was a bit easier on the pocket.
Designed for 3 piece engines, this type will not fit a 2 piece case without some modification. The early style fillers for the 2 piece cases do not have the flip top cap and are held in position with a spring and clip that attaches to the top case bolt. These later style bolt directly to the generator stand.
I can either change it for the earlier style mounting or make up an adaptor to fit the early case. I'm not decided on which way I will go yet.
Also not decided on whether I leave it ratty or fix it up. Will have to see how the engine looks once I trial fit everything.

Comments
No comments made yet. Be the first to submit a comment