DIY Sheet Metal Clamps
It's been absolutely ages since I did anything for my VW's. I've been pretty busy developing the supercharger kits but have done nothing on any of my resto projects.
Inspired by the Peter Tommasini sheet metal forming course held in the Adelaide Hills that I recently attended I decided that it was long overdue to do something towards making progress on one of the projects. One thing that I have been doing since the course was sourcing some more tools. I've mostly already got everything that I need but am missing a good blocking hammer and a few other odds and ends. One thing that I have been meaning to make for a long time is some of these butt welding clamps.
Whilst Peter does not prescribe using these particular style of clamps I have long intended to make some up and so with a couple of hours spare I decided that it was time best spent being creative.
The clamps are made up of 20 or 25mm RHS and metal packing strapping and are used to hold sheet metal panels in place for butt welding.
The clamps consist of 20mm sections of RHS, the packing strap 6mm (or similar) round bar or rod and a 5 or 6mm screw and wing nut. The screws should be 10 or 15mm long but no longer or else you will not be able to get them in place. The screws have a length of the metal packing strap welded to them which in turn has a hole in the end for the round bar 'keeper'.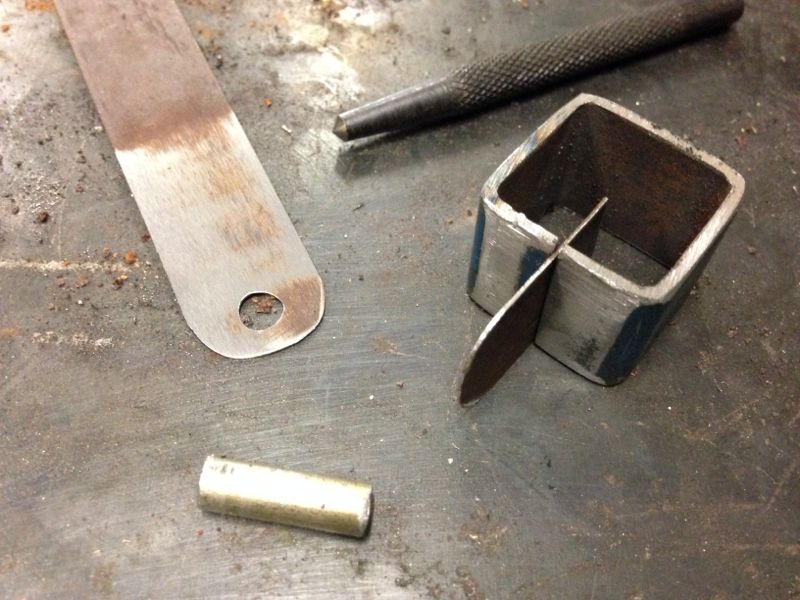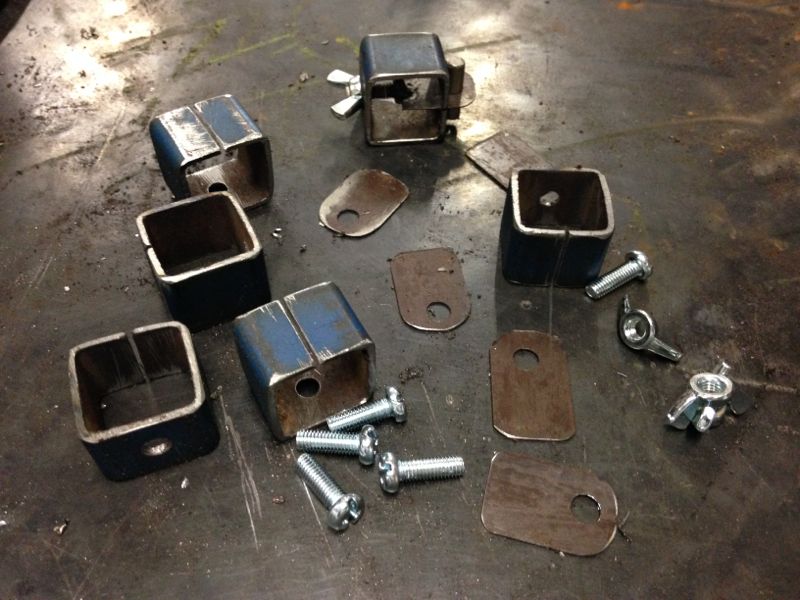 I started off by cutting a number of 20mm sections of RHS. 20 or 25mm RHS works fine here. I then drilled them out to 5mm for the M5 screws that I was using and cut a slot in the opposite side using a junior hacksaw.
I cut a number of lengths of metal packing strap and drilled them with 6mm holes for the 6mm rod that I found in the steel pile.
You can substitute any size of rod / strap / RHS / screws that you want these were the sizes that I happened to have available. 6mm screws might have been better but my local hardware store only had 5mm wing nuts so 5mm it was.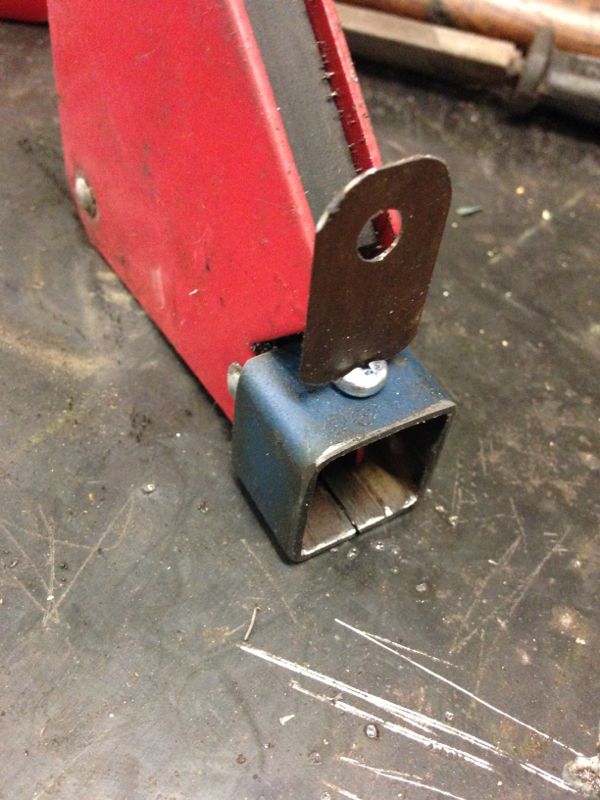 Welding the strapping to the screws was a little tricky as they were not easy to hold but eventually I figured out a way of holding them with the magnetic clamps that I have. A great tip for welding metals of different thicknesses is to start the weld pool on the thicker material and then quickly move the arc / flame across to the thinner material so that the thinner material melts into the weld pool, this helps prevent blowing holes in the thinner material. You should also try to avoid welding too near to the edge of the thinner material for the same reason.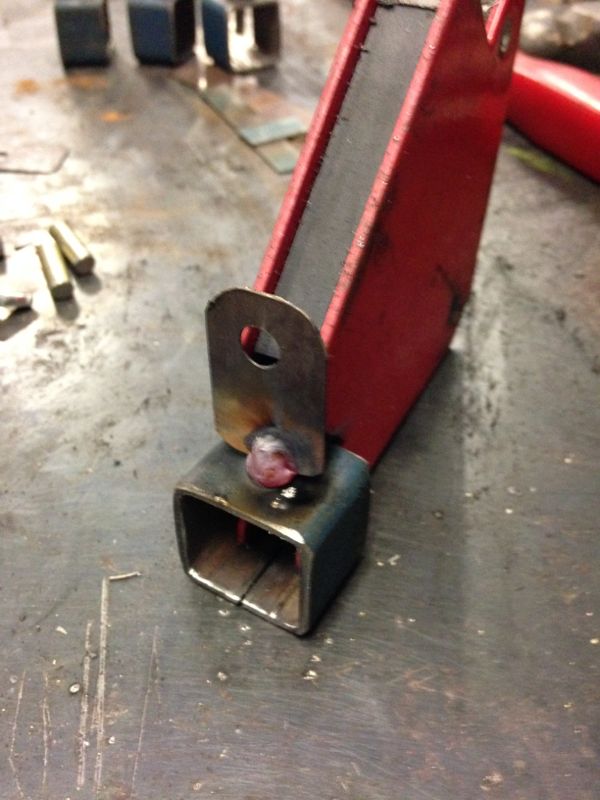 Once welded let the weld cool or quench and assemble. If you are using 15mm screws you should find that you are easily able to assemble the clamp by slipping the screw through the hole from the inside of the clamp. The finished article looks like this.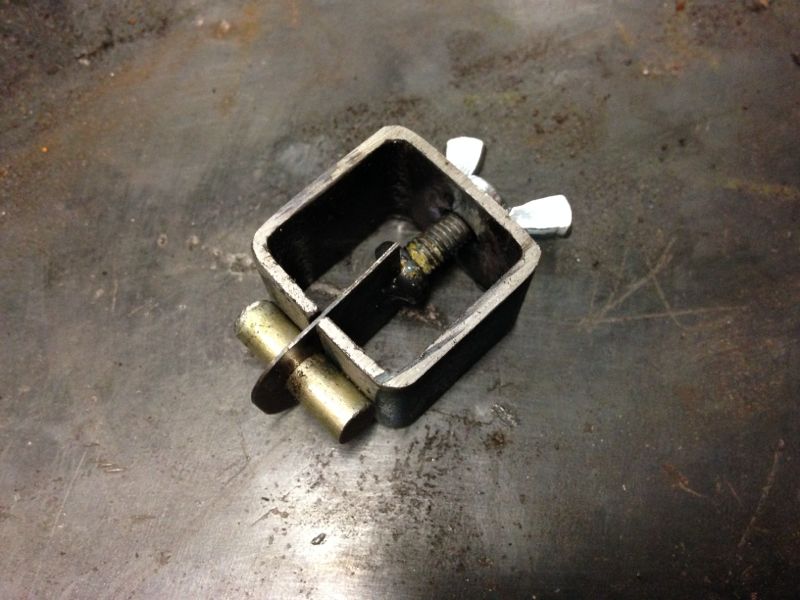 The clamps can be used to join sheet steel together ready for butt welding. The gap left is perfect for welding with or without filler rod.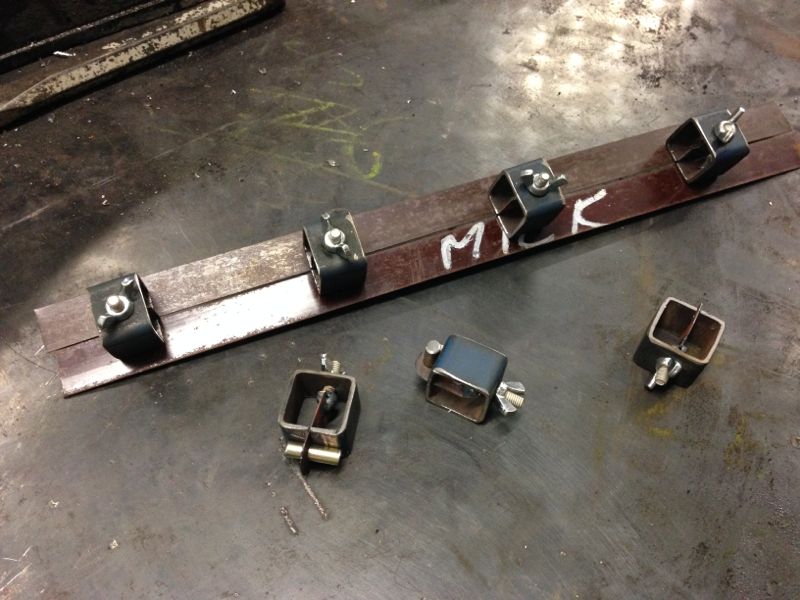 Comments
No comments made yet. Be the first to submit a comment