Resto Progress June '21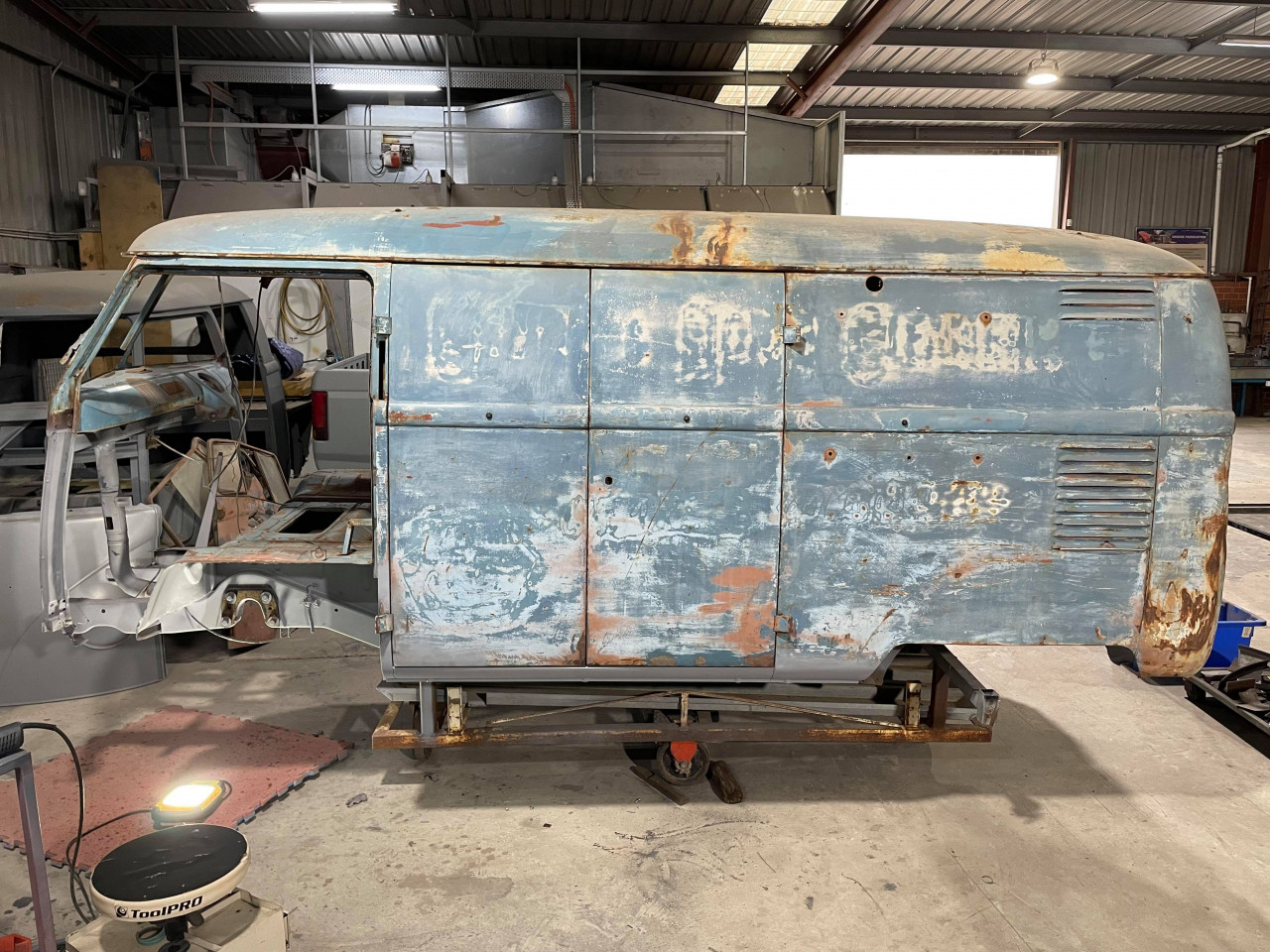 Received an update on the bus's progress. It's really coming along now. The gaps on the cargo doors are spot on which when you consider how trashed the roof and that side of the bus was is a real feat. Cooper has really outdone himself.
The rear corners have been knocked out and the sills and outriggers replaced. The next main job is to get the front sorted out.

Getting excited now. It's really starting to come together. Guess I need to pull my finger out with the mechanicals.

My plan is to use the box and straight axle kit I have fitted to my 15 window and put a 1600 together from parts I have laying around. I also have a set of Empi 5's on the 15 that I'm planning on using for the time being. (Got to admit I've always had a soft spot for Empi 5's.)

I might also use the beam from the 15 as it has flipped spindles but need to convert it to RHD.

I've uploaded the photos to the resto album or you can check them out in the gallery below...
Comments
No comments made yet. Be the first to submit a comment